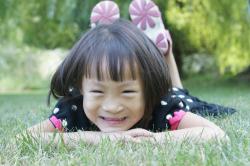 Welcome to Glen Ellyn Family Music School! Where children and grown-ups come to play, sing, move, dance, create, imagine, and experience joy through music.

Sign up for PIANO FOR PRESCHOOLERS by November 16 and receive a gift certificate for 2 free lessons during the session. It makes a lovely stocking stuffer!
Half Session - 8 weeks and renewable
Full Session - 16 weeks

Registration is OPEN for 2020! Classes and lessons begin January 6th.

Preview a FREE Musikgarten class this month. All participants will receive $25 off our Winter/Spring session. Currently enrolled students who refer a new family will receive a $25 tuition credit.
Baby Music, Toddlers, Family Music Birth-4s, Preschoolers, and Music Makers classes. Registration is required.

Give the gift of music this year. Holiday gift certifcates will be available through December 24th. We have special holiday packages available for classes, instruments, lessons, and more!

Disney & Showtunes at the Piano & Sing-A-Long Sunday, November 17
The Annex at Prairie Path Books in Wheaton.
Piano students and their families are invited. Students will play some of their favorite tunes and we'll enjoy a special Sing-A-Long time together.

Musikgarten Early Childhood Classes We think that all children are musical and gifted in one of a kind, delightful ways. Musikgarten was developed to nurture and inspire children to reach their fullest music potential.

Musikgarten Piano Classes Kids learn to play the piano and to express themselves musically. They compose their own songs and improvise, play by ear and read music, learn to sing tunefully, play solos, duets and ensembles. They discover that patterns live in math, science, AND music and that to be good at anything, it takes practice.

Early Childhood Music Classes stimulate cognition, social, emotional, and physical development through music, movement and language. Piano lessons prepare your child for academic success and maybe for med school or NASA. Our holistic approach is a fun learning experience for the whole family.
Music education develops multiple intelligences. Nurture is an important piece of the puzzle. When you feed and water your child's innate musical abilities and talents, it's hard to miss just how influential music is in every area of your child's development.

I hope you'll join us for a class, camp, lessons, or one of our special events coming up. It's a fun place to spend time together and to get to know other families in the community who enjoy music and the arts, too.

Judy Stoner, Director
Licensed, Certified Musikgarten Teacher
Early Childhood Music, Movement & Development Specialist
Piano Instructor Private and Group Classes