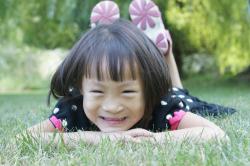 Join us for Summer Musikgarten classes, Piano and Cello lessons on Zoom!

Welcome to Glen Ellyn Family Music School...where children and their grown-ups come to play, sing, move, dance, create, imagine, and experience joy through music.

Musikgarten Early Childhood Classes
Piano and Cello Lessons that kids and their grown-ups LOVE!

Musikgarten Early Childhood Classes We think that all children are musical and gifted in one of a kind, delightful ways. Musikgarten was developed to nurture and inspire children to reach their fullest music potential. Registration for Summer and Fall 2020 Musikgarten Babies, Toddlers, Preschoolers, Music Makers and Keyboard classes is OPEN.

Piano lessons that kids LOVE! Sign up today for our Quickstart Piano for Beginners Summer Program. Your child will LOVE learning to play the piano and you'll LOVE the quick progress you'll see. Scheduling is flexible to fit your schedule.

Cello lessons for ages 5+. Whether you're child is a new beginner or older student preparing for orchestra auditions, summer is the perfect time to start this beautiful instrument. Sign up today. Scheduling is flexible to fit your schedule.

Did you know?
Early Childhood Music Classes stimulate cognition, social, emotional, and physical development through music, movement and language. Piano lessons prepare your child for academic success and maybe for med school or NASA. Our holistic approach is a fun learning experience for the whole family.
Music education develops multiple intelligences. Nurture is an important piece of the puzzle. When you feed and water your child's innate musical abilities and talents, it's hard to miss just how influential music is in every area of your child's development.

Join us this summer and discover the joy of Musikgarten and music making together.

Judy Stoner, Owner
Licensed, Certified Musikgarten Teacher
Early Childhood Music, Movement & Development Specialist
Piano Teacher